Happy New Year, people of the Internet! I can still say that, right, even though it's Jan. 11? I've been meaning to do this post for the past week or so, but life gets in the way — as well as board gaming. I just wanted to take a minute to celebrate hitting 1,200 followers on Instagram! Thank you for making the board-gaming community such a great one, and I can't wait to see where our adventures all take us.
And with that, here's a quick list of games I want to play soon!
There are a million games out that I want to play, naturally. But these are the ones that are on my priority list. If you guys have these games, let's me game night happen! Games I want to play soon:
This game box is ginormous, and the components amazing. And yes, I feel like everybody and their mother has this game, I just have not been able to get around to playing it.
This is a game I saw at BGG Con, but I still don't know much about it other than the pretty artwork and it's not a super long game. And that it's pronounced like e-nish.
I don't actually know anybody who has this game, but I remember it being a Hot Games at BGG Con 2015. Maybe I'll run into somebody this year that has it and can teach it to me.
I've heard great things about this, but the game is still insanely expensive for me to buy! I know one person who has this game, but he's from a peripheral game group that I'm in, so I don't see him too often. Also, even though he owns it, I don't think he actually has opened it up, learned it and played it.
I clumped these two together since they are both from Uwe Rosenberg, who is my favorite board-game designer of all time. I was hoping to be able to play Feast at BGG Con 2016 but didn't get around to it. But I do know somebody from one of my regular gaming groups that has Feast, so hopefully I'll be able to play this soon.
I got this as a birthday gift last year and I unfortunately haven't gotten around to getting it off my Shelf of Shame. But good news, my friend and I made plans later this week to bust it out. It's often hard to get 2-player games out on table on a game day, as I don't want to be too exclusionary.
Last weekend I was able to do a lot of heavy gaming after being out of town during Christmas week. The heaviest game I played was Fief: 1429 France. My friend's copy is now super decked out with plastic buildings, metal coins and expansions that give characters a backstory. The expansion gave a lot more flavor to gaming. I ended up winning in a joint victory. The key is to align yourself with the person who is poised to win. As my friend wisely pointed out, "You don't want to get stuck in an awful marriage." Indeed to that.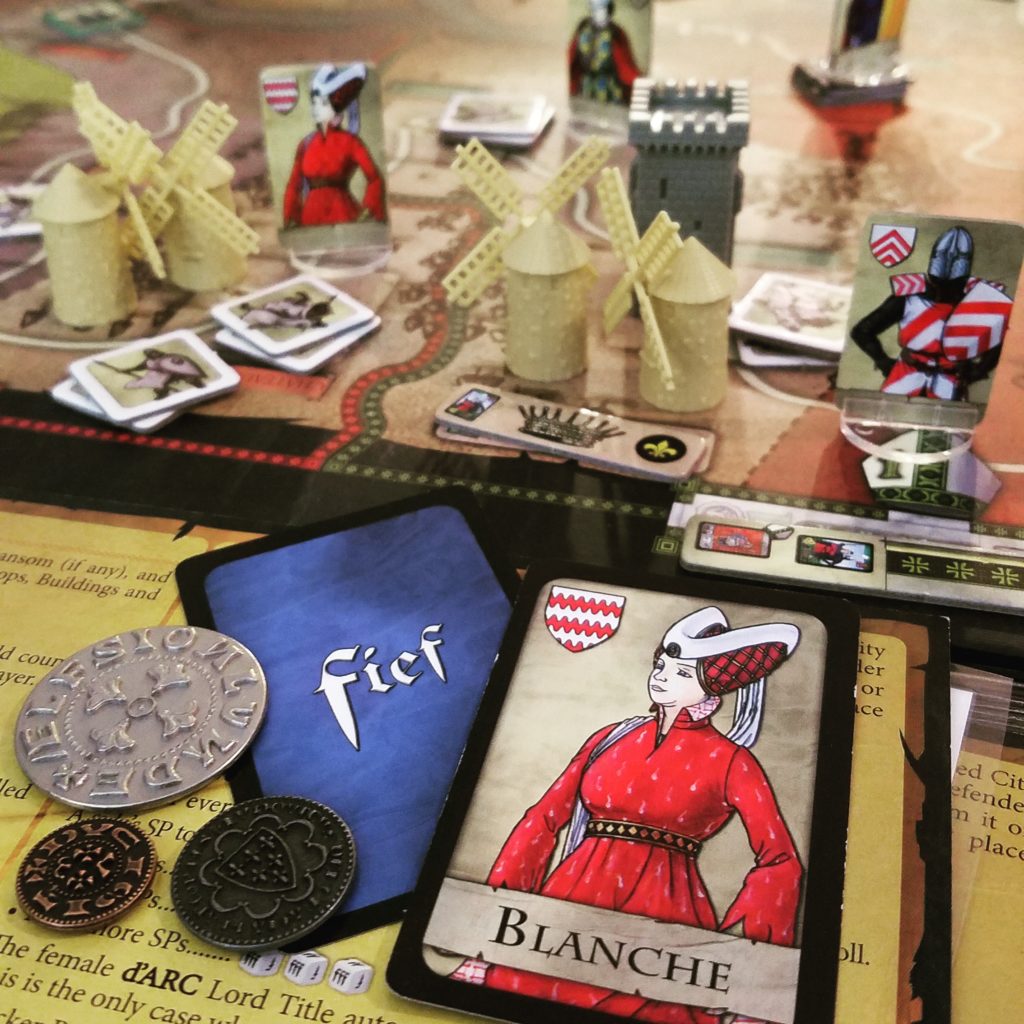 I also played Brass, which I picked up at a gamers garage sale in December for a great price. The game had never been played, and I've played it twice since then. I really enjoy the first-player mechanic in which the person who spent the most money in the previous round goes last. You have to balance building the things you want to with turn order, and hope that everybody else spent more than you so that you can go first in the next round.
I also got a chance to play Historia. This is a really neat civilization, hand-management game in which players choose cards simultaneously to play, and you move up along the military and/or technology tracks. As you move up these tracks, you unlock benefits. You also can get hosed when somebody ends a round prematurely, in which you may not be able to take all your cards back into your hand in the next round. So there's a lot of decisions about which cards to play when.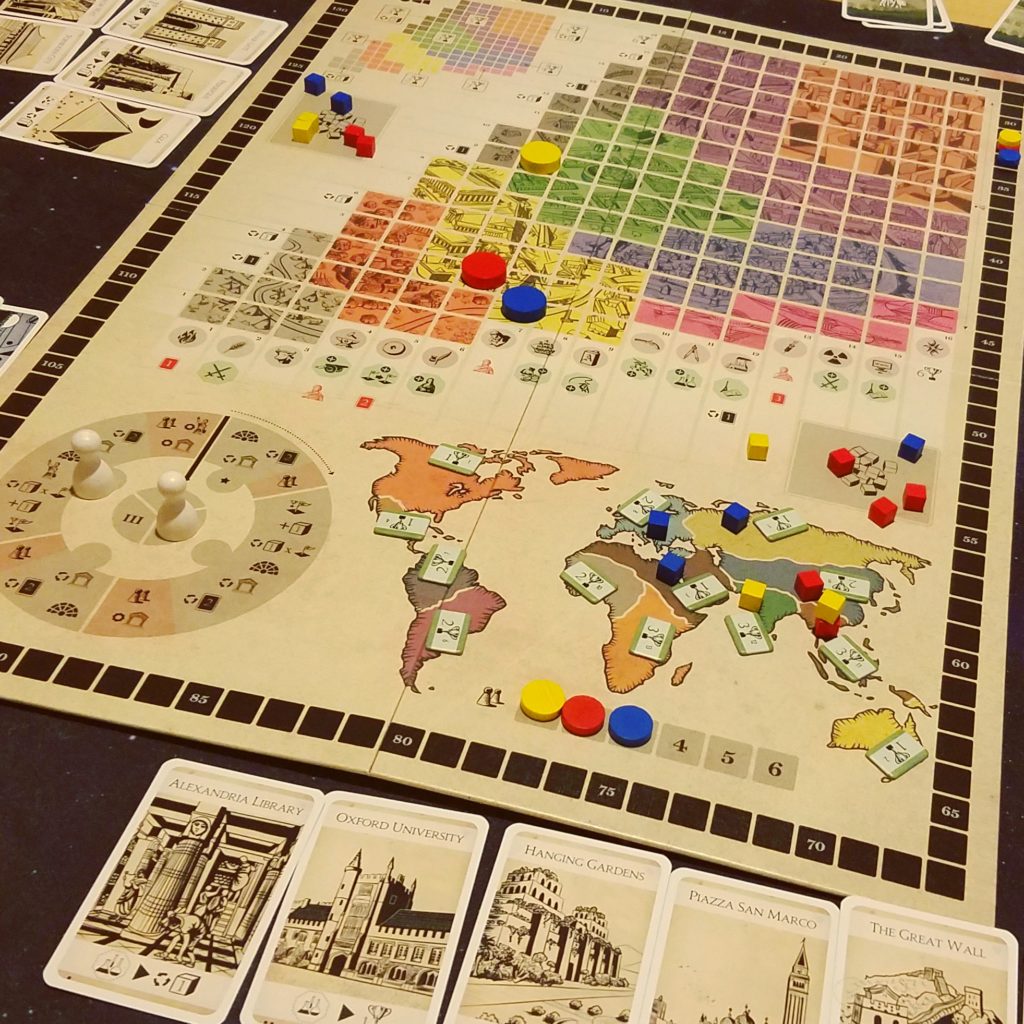 Lastly, some New Year's resolutions. Mainly, I want to write more regularly (and add new multimedia components), and I want to attend more board-gaming conventions. My first one for this year will be the Arizona Game Fair, which is right here in my backyard. Eventually I want to try to make it to Essen, but it's not looking like it's in the cards for me this year, but my goal will be for next year! Anyway, hope 2017 is treating everybody well so far!