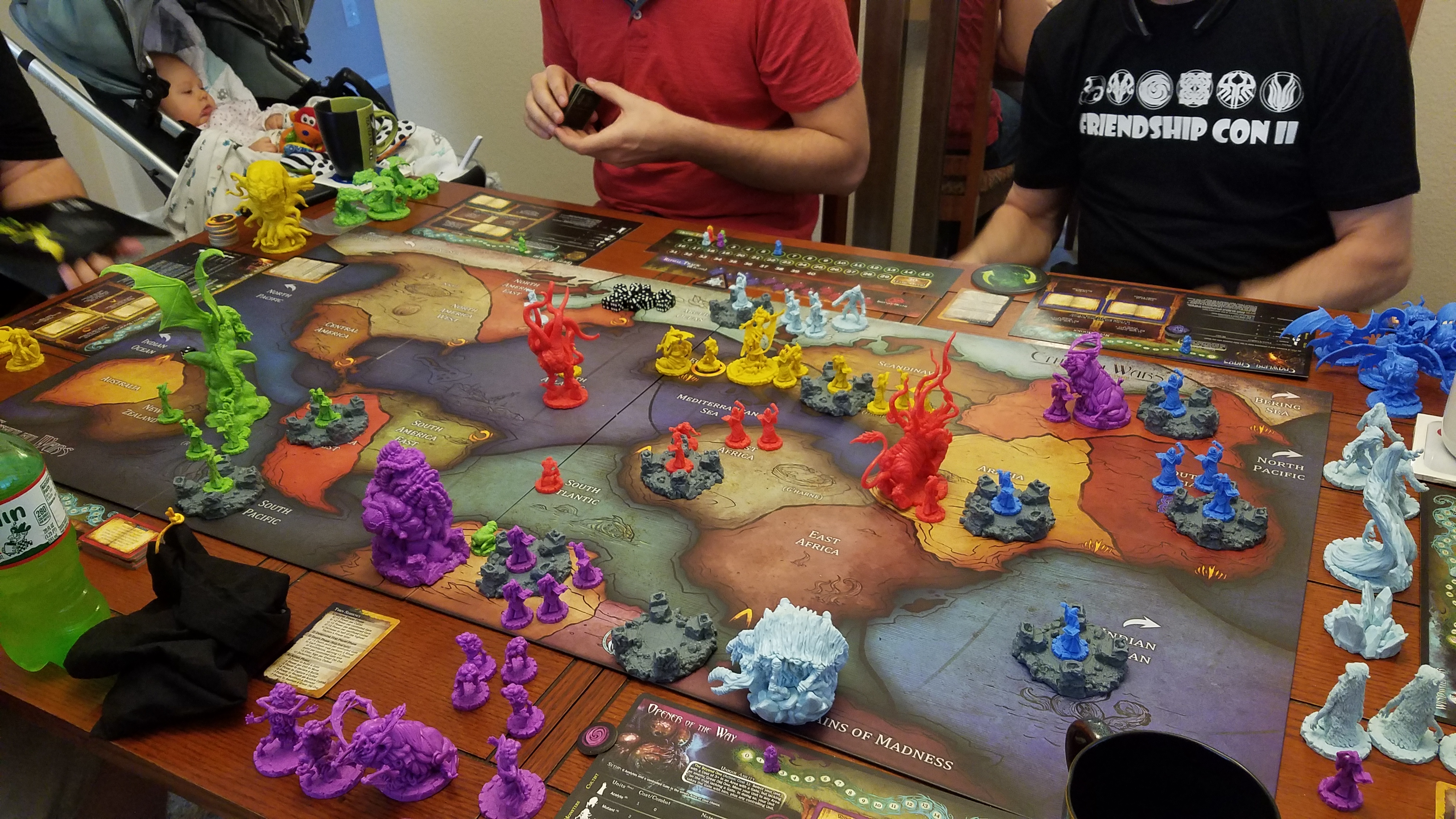 Cthulhu Wars: Time to wake the Great Old Ones!
Cthulhu Wars: Time to wake the Great Old Ones!
I recently got a copy of Cthulhu Wars, a game I've been obsessed about since BGG Con 2014. Only one of my gaming friends owns this game and unfortunately he lives quite a distance from me so I don't get to play Cthulhu Wars as often as I like. The last time we played it was at Friendship Con, our annual mini-convention in which we play Cthulhu-theme games and others. If you look closely, our T-shirts were even designed with official art of the different factions from Cthulhu Wars. For those of you guys unfamiliar with this game, it's seriously epic.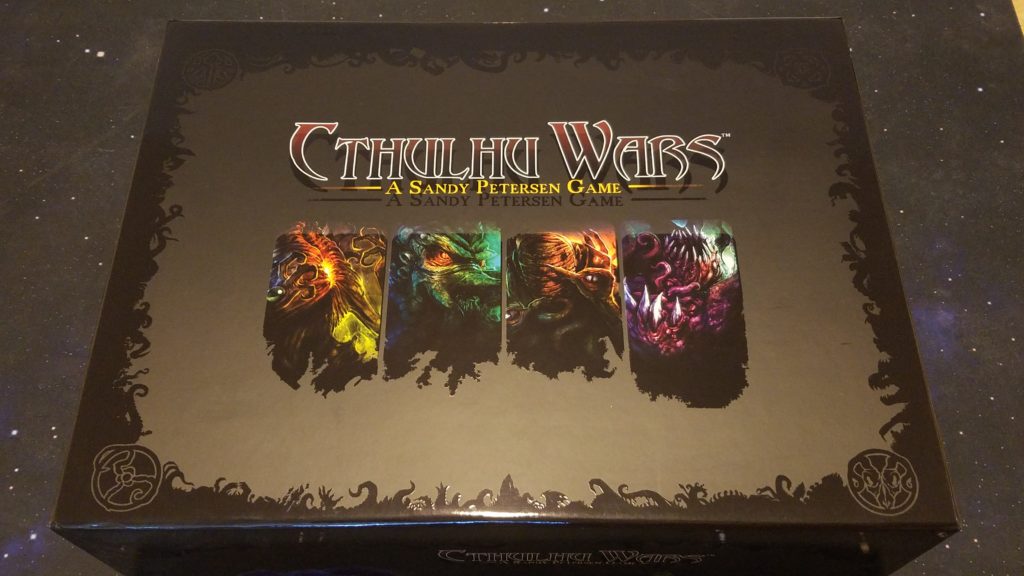 Cthulhu Wars by Petersen Games is a strategy game in which 2-8 players are different factions trying to expand their powers by opening gates, summoning cultists, casting spells, waging battles and awakening Great Old Ones. In each round, players gather power, and, in turn order, perform various actions by spending amounts of power until they're out of power.
Each faction has a unique set of "miniatures," abilities and requirements to acquire spell books, which is one of the conditions for victory. Spell books unlock more capabilities for that particular faction. Players must also accumulate points on the Doom Track. The person with the most Doom wins the game. I say "miniatures" because these guys are ginormous!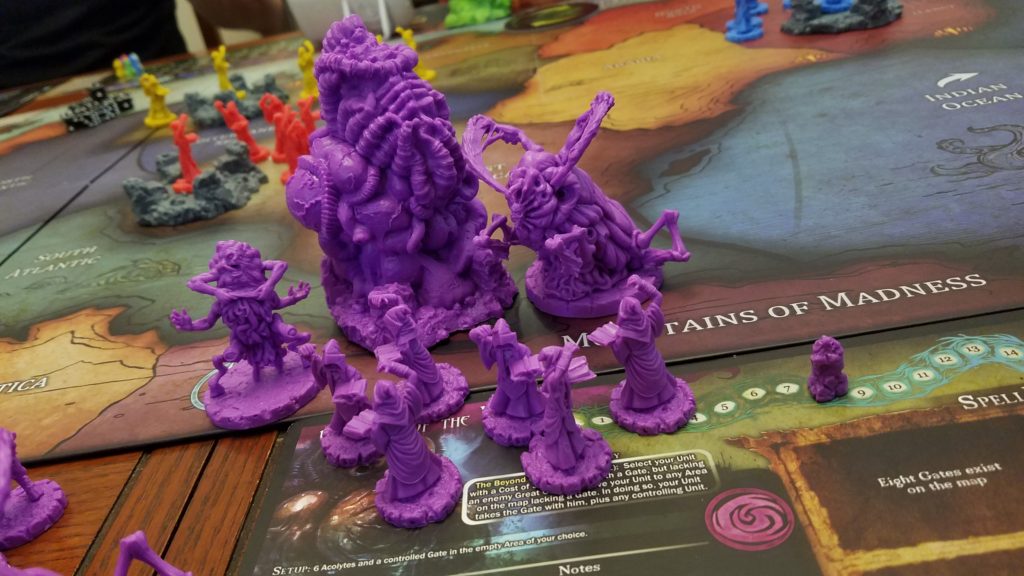 The box for the base game itself measures 17 by 13 by 6.5 inches. Inside it is 64 figurines (some as large as my hand) belonging to one of four factions. There are also expansions available that can expand game play for 8 players total, in addition to  various maps and monsters.
Each game play is different, and there's a whole lot of variety with all the different factions and capabilities. Plus, there's something so supremely satisfying and impressive in plopping your Great Old One smack dab in the middle of the map!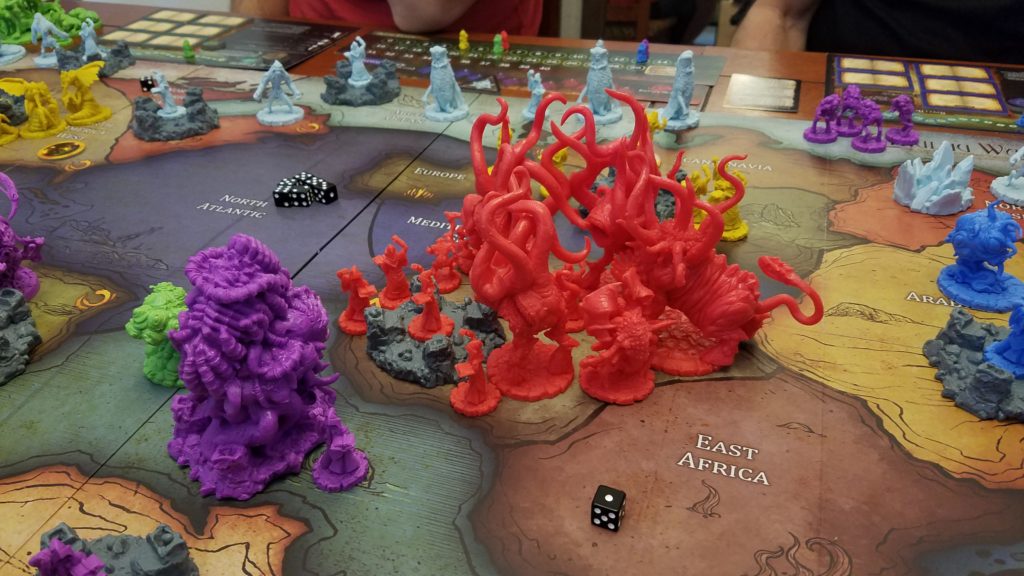 For those who love Cthulhu as much as I do, or just want to play a great strategy game with quality components in about 90 minutes, Petersen Games has launched a new Kickstarter campaign. Cthulhu Wars Onslaught 3 has a new faction, a Shaggai map, new neutral entities, unique cultist sculptures, the Masks of Nyarlathotep, battle dice, and the piece de resistance, in my opinion, a giant sculpture of Dire Cthulhu.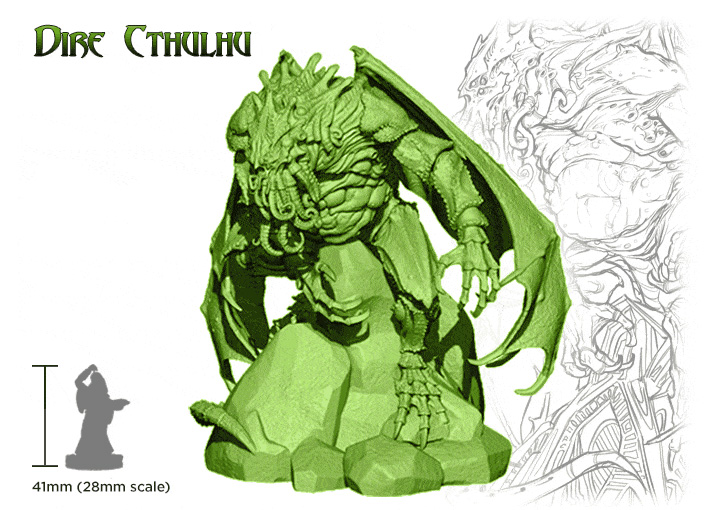 Kickstarter levels start at $149. That includes the four new gameplay expansions for Onslaught 3. Kickstarter backers can also get in on the core game if they don't own a copy yet, at a level starting at $200. For those that don't have the core game yet and want the entire collection of Cthulhu Wars, expansions and all, that level is at $749.
Backers also have the option to add add-ons, depending on how you want to customize your board game. I'm particularly amused by the Hounds of Tindalos and the Wamps, which are placed on the board by your enemies, in the Beyond Time and Space collection. So cool!
The Kickstarter for Cthulhu Wars Onslaught 3 will continue until 7:59 p.m. MST on Aug. 14, 2017. If you love the H.P. Lovecraft world — with all its vicious and gruesome Great Old Ones — then this game is for you. Go back it today! And if you're interested in reading more about Lovecraft, board games and Cthulhu Wars, NPR did a write-up on it recently.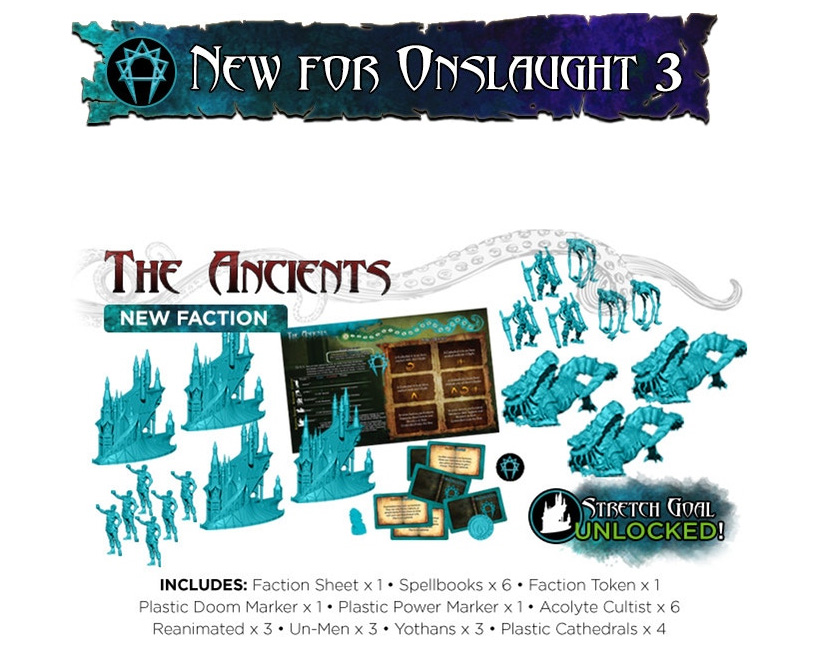 Thank you Petersen Games for sending me Cthulhu Wars!