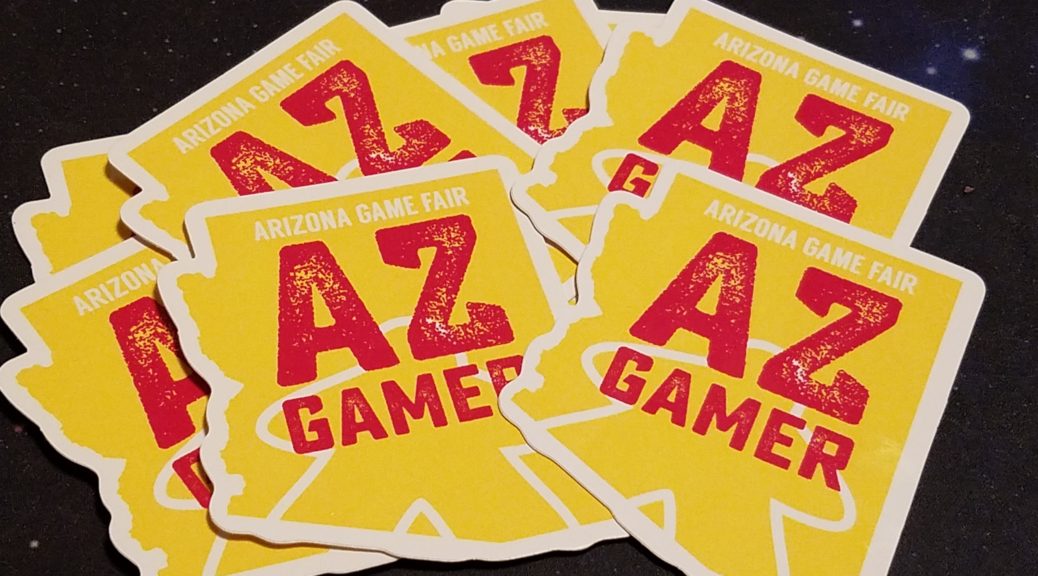 Let's game at the Arizona Game Fair!
Let's game at the Arizona Game Fair!
I always feel very lucky to have found such a great gaming community here in Phoenix. There's seriously never a shortage of folks to play with, and getting around the Phoenix area isn't a huge ordeal. (I'm looking at you, LA.) In an effort to turn Phoenix into a gaming-industry destination, Andrew Long created the Arizona Game Fair. This year will be its second year, to be held on Feb. 9-11, 2018, at the Mesa Convention Center. I can't wait to go there and game!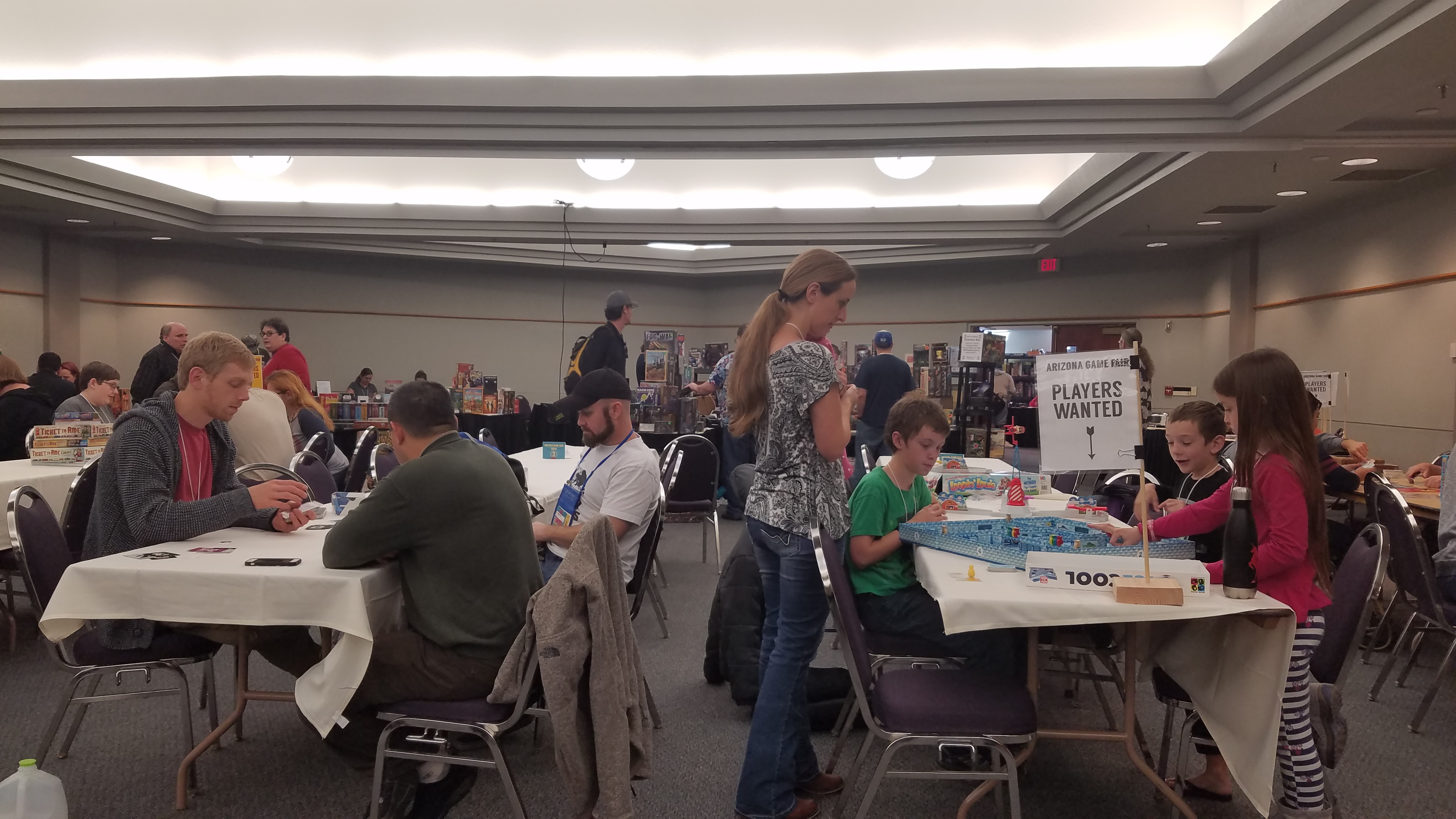 I got a chance to attend one day last year during the inaugural event and had a blast. I arrived early Sunday morning and played some heavy games: The Colonists and Food Chain Magnate. I hung out with friends and met folks in real life that I had only talked to online before. The mood was casual, lots of friendly people to game with, and the Game Fair had a substantial library. Edward and Amanda of Heavy Cardboard were the special guests, though I was honestly still a little shy a year ago to say hello. (A personal update: I'm not really that shy anymore, as evidenced by me fan-girling out when I talked to Edward at BGG Con in November.)
This year, more scheduled gaming events, panels, a Catan qualifier and an Escape Room are on the calendar, and a whole host of special guests! Heavy Cardboard returns, as well as Paul Dean of Shut Up and Sit Down, The Game Boy Geek, and lots of awesome other people. I myself am a special guest, which is pretty darn rad to be included with all those fabulous people.
I recently got a chance to talk with Andrew at his Spiel Pro warehouse in Tempe. Spiel Pro is his Valley-based company that sells gaming parts and accessories. We talk about how Spiel Pro got started, and how Andrew got inspired by BGG Con and Essen to "basically create a convention for myself" here in Arizona. His said his goal is to bring the gaming industry here to Phoenix, especially when the weather is so nice.
The Arizona Game Fair kicks off unofficially on Thursday night at the Oak Room next door to the convention center, where folks can pre-game and pick up their badge to avoid the crowds on Friday, the actual first day of the convention. The Oak Room is also where late-night gaming — and drinks — will happen after the Mesa Convention Center shuts at 11 p.m. I'm very excited about this, because I'm such a night owl and I'm always appreciative of late-night gaming.
Anyway, folks, come out to Arizona and game with me! The convention attendance has already doubled in size, and gamers can buy weekend passes or day passes. It's a great community event that I'm happy to be a part of, and I'm proud to call myself an Arizona gamer.