I landed in Dallas today and jumped right into board gaming. The energy is amazing, and people are pretty friendly. There are so many games!
The convention area is the entire basement floor of the Hyatt Regency DFW. There are board-game vendors, large rooms for gaming, a library to check out thousands of games, and various events to sign up for.
A quick recap in photos: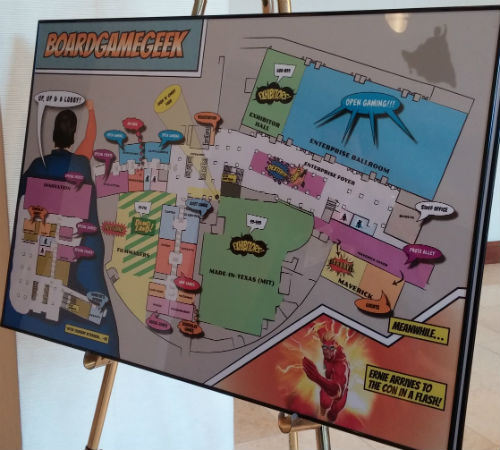 A map of the convention.