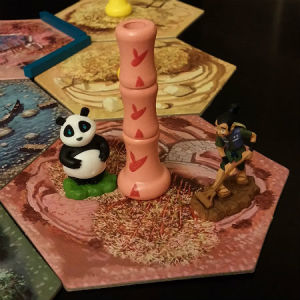 Takenoko is an adorable panda game that gets a lot of play during my personal game nights.
My friends enjoy the cute theme, as well as the not-super-complex style of playing. It also doesn't hurt that the rule book is this visually beautiful comic book that's easy to follow and reference.
The game plays 2-4 players, and it takes about 45 minutes. And who doesn't love the little panda and gardener figurines?