I made it to BGG Con!
I made it to BGG Con!
I landed in Dallas today and jumped right into board gaming. The energy is amazing, and people are pretty friendly. There are so many games!
The convention area is the entire basement floor of the Hyatt Regency DFW. There are board-game vendors, large rooms for gaming, a library to check out thousands of games, and various events to sign up for.
A quick recap in photos: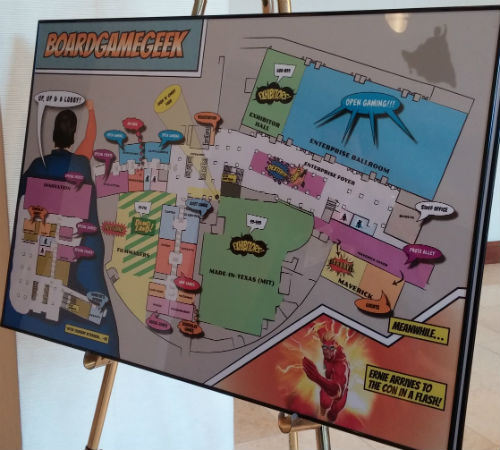 A map of the convention.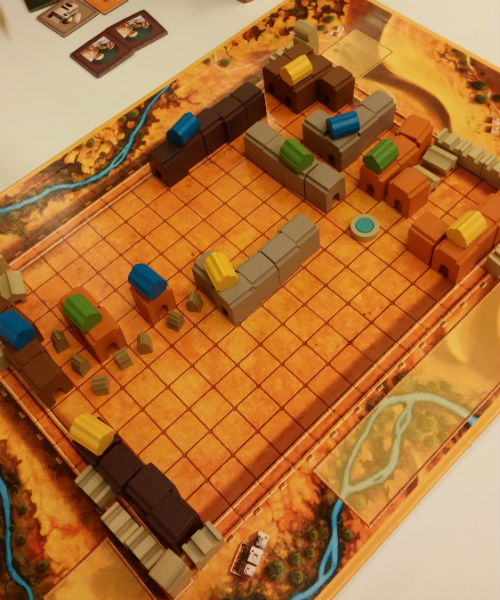 I got to play Medina at the Stronghold Games booth. Easy to learn and has great components. You build and claim buildings in a town square and build walls around the town. It gets harder to play as the space fills up.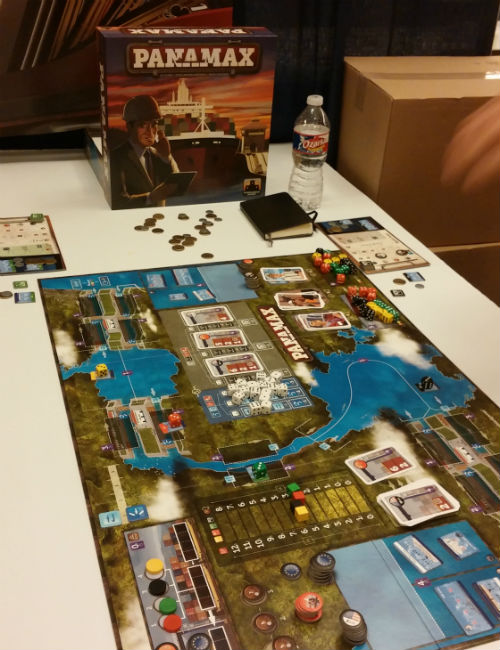 Panamax is a game that I've heard great things about but is complicated to play and learn via rule book. The guy demonstrating it did a great job of simplifying everything. There is a lot of moving bits, but it's one that I would definitely play again.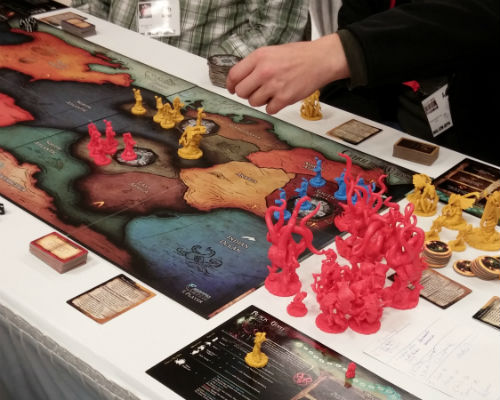 Cthulhu Wars is an area-control game involving the Great Old Ones. I didn't get to play this one, as there was a game in progress, but I did stop by to admire and touch the figurines, which are massive, sturdy and well-crafted. Then I nearly dropped one when I found out the price for the board game was $195. The BGG Con special price is $165 though. A lady can dream.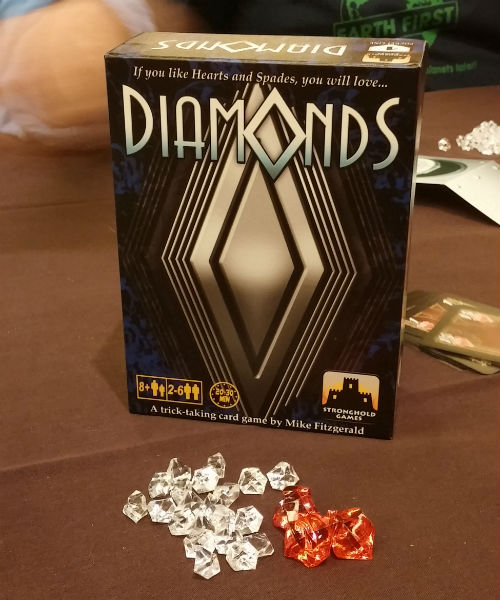 Diamonds is a card game with a twist. It's basically like Hearts, where you have to win the trick based on suit. If you have to break suit, you get a bonus action based on the suit you had to play. The game involves sparkly gems, a vault and stealing from players.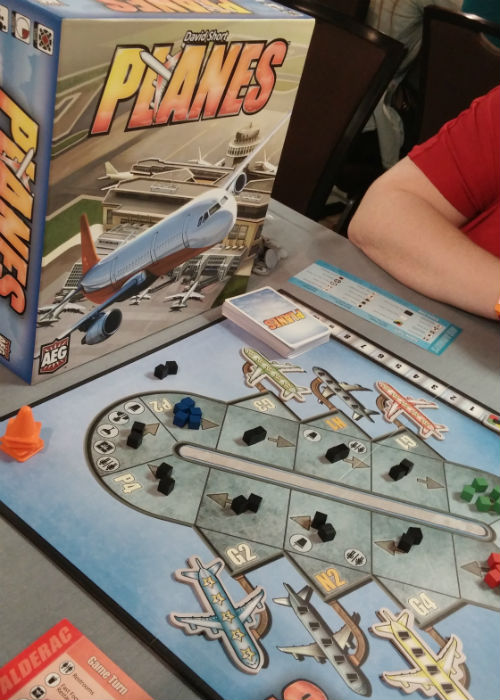 I was excited to try out Planes. The same company created the board game Trains, which is a fun deck-building, worker-placement game. Planes is nothing like that. The game involves moving your people around the board to get them on a plane, as well as scoring objectives. Pretty easy to learn.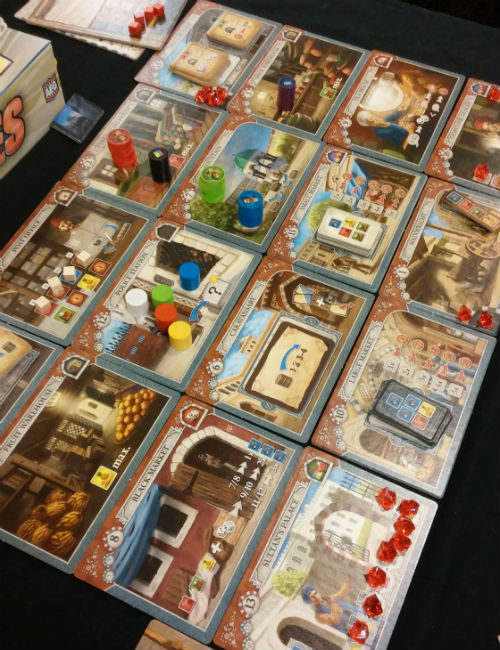 Istanbul is another piece-dropping game where you are trying to gain and sell products by taking actions on where you land.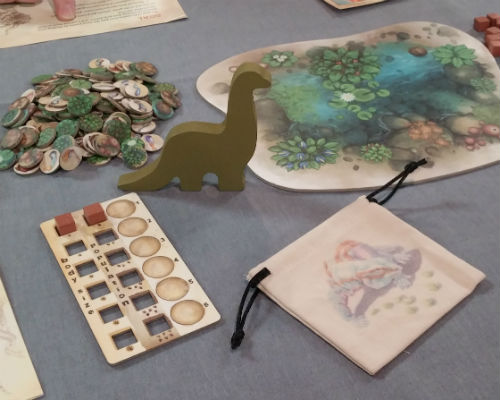 Lastly, Evolution is a light card game where you're trying to evolve and feed your dinosaur species. Isn't that first-player marker the cutest?
Can't wait for what's in store tomorrow!