Guys, I'm totally having BGG Con withdrawal!! I had such a fabulous time, and I just want to spend another 5 glorious days of just board gaming. This past BGG Con was my third one I've attended. I think back to how I went to BGG Con for the first time in 2014 ALL BY MYSELF and didn't know a single soul, to how busy I was this year gaming and hanging out with people. I feel eternally grateful for finding great friends who are obsessed about this hobby as I am.
I remember telling local friends three years ago what I was going to do, and they were like, you're going on vacation by yourself and doing what for how many days?!? Turns out, it was one of the best things I've ever did, as it allowed me to jump straight into the deep end of the hobby. And I can't wait to see where this hobby takes me.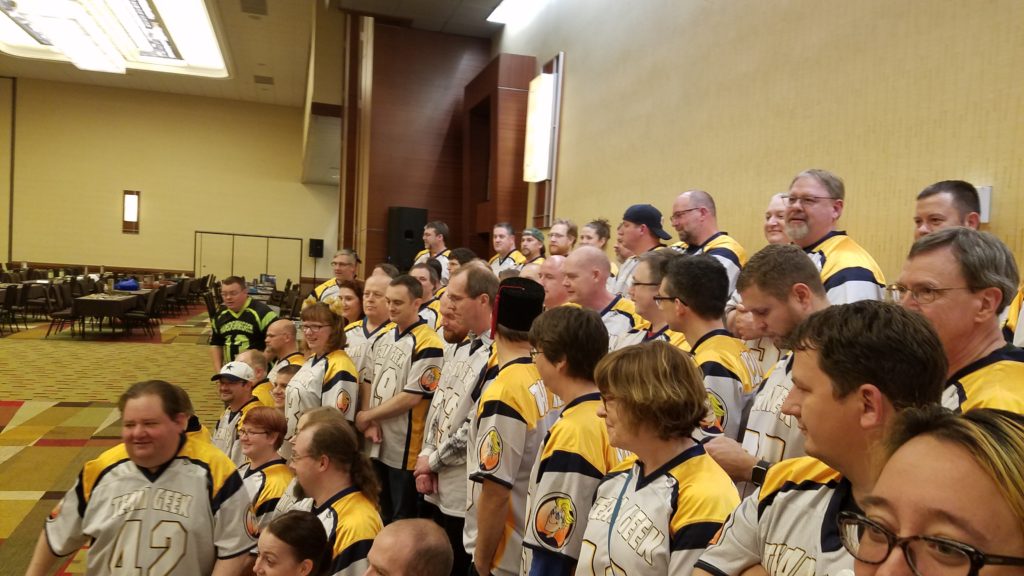 This year was the second year I worked as a Team Geek volunteer, which is always awesome. If you're on Team Geek, you work a total of 16 hours, broken up into 8 2-hour shifts throughout the duration of the convention in exchange for a free BGG Con ticket. And you get a sweet jersey in the process. Plus, you get to hang out with all your Team Geek friends each year!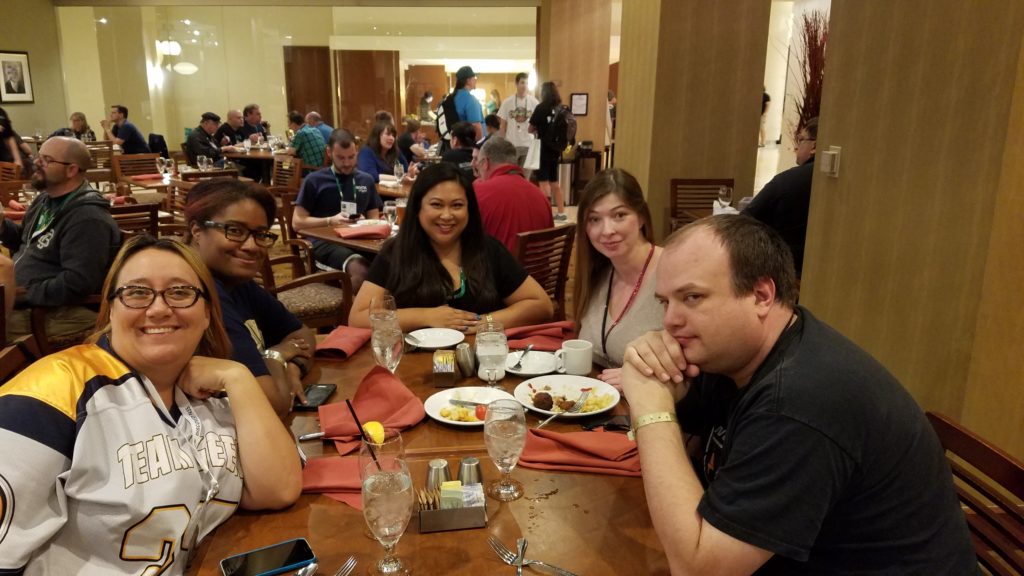 I worked 4 hours of setup on Tuesday, and 4 hours of cleanup on Sunday, and various shifts here and there. My favorite shift to work by far is Registration! I love greeting all the folks in line — everybody is so friendly and eager to start gaming! These shifts also go by so quickly! All the folks are happy to be there, and everybody loves free games and swag!

I also worked a shift in the library, which is massive. Just looking at the thousands of games on the shelves is like being in board-game heaven! The library also had an extensive hot-games section.
Also, this year was the first time that I left the Hyatt Regency grounds! My local gaming group has vastly expanded since last year, and we all rented a car to share to go out to dinner together. I have become good friends with The Game Boy Geek and his friends, and they've all welcomed me into their gaming group. And for two of those nights, we had special guests with us!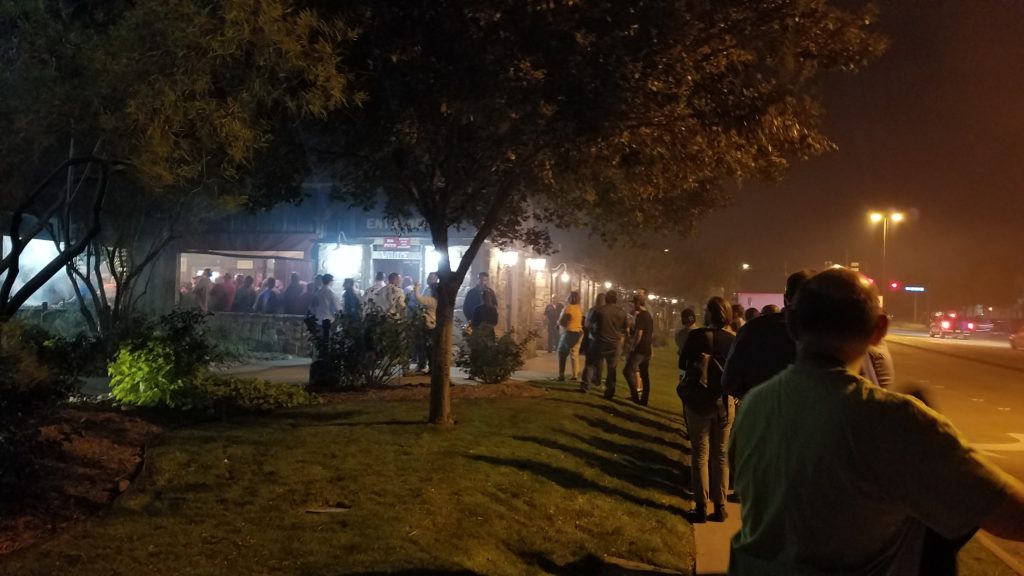 The first restaurant I got to try is the convention-famous Hard Eight BBQ. It's apparently a BGG Con tradition! The line took about 40 minutes to get through, but it was worth it. Look at all that meat!!!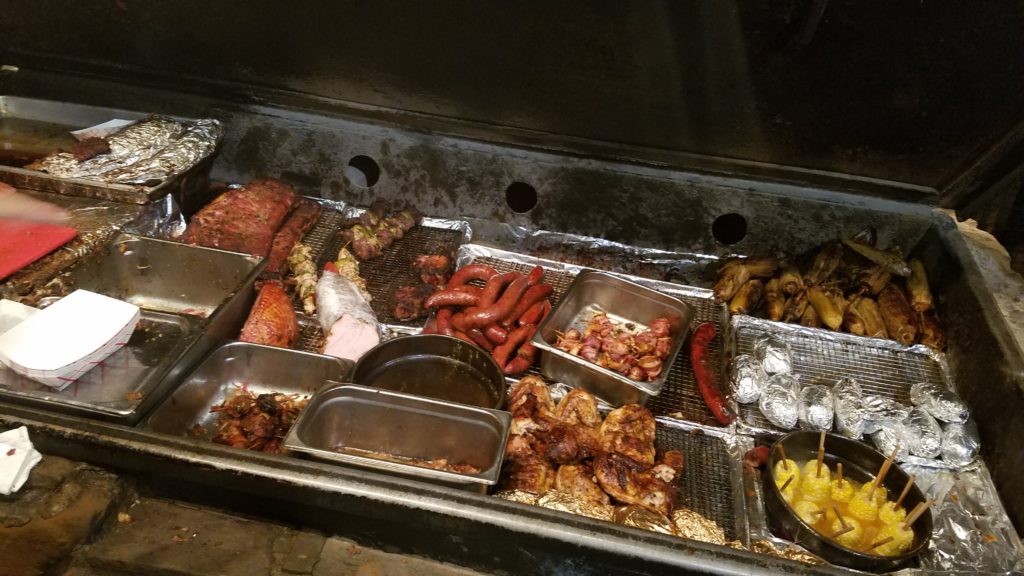 Full disclosure: I don't actually eat all that, but just chicken and turkey only. I ordered turkey, a chicken kabob, and a whole host of comfort-food sides like jalapeno mac and cheese, and onion rings. Everything was so yum and very Texas-y!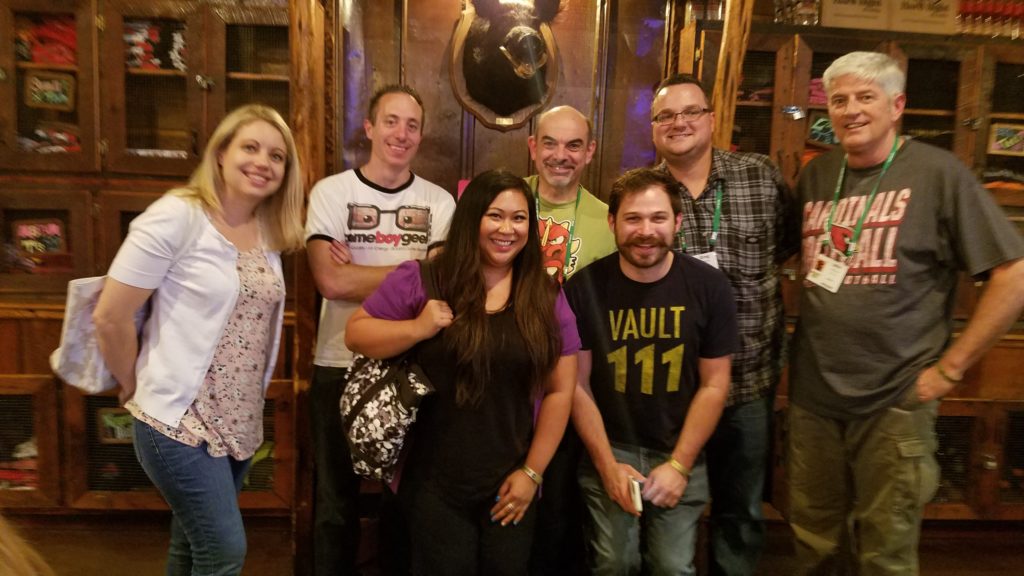 On this night, I got to meet board-game designer Bruno Cathala, who has designed many games including Five Tribes and Cyclades. He was super cool, told us many stories about living in France, and even spent time with us after dinner playing some of his prototypes.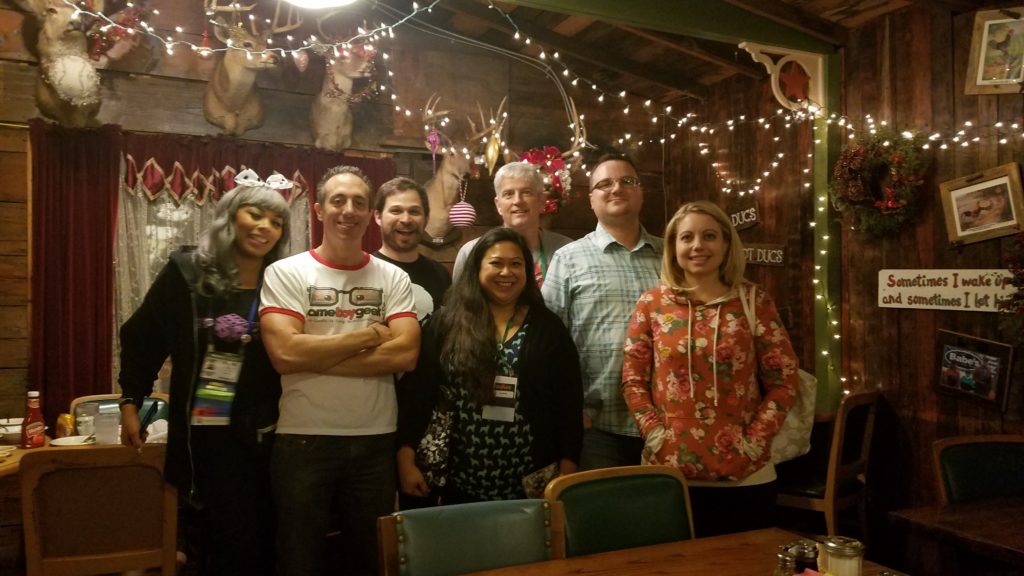 Another restaurant I got to try for the first time another night was Babe's Chicken Dinner House, with the awesome Mandi (@boardgamerpinup) This place is great! The ambiance looks like you're having dinner in somebody's old-school wood-paneled dining room. Everything is served family style, and you just pick which type of chicken (or chicken-fried steak or catfish) you want, and they bring out unlimited biscuits, salad, and all the awesome sides you'd expect with a fried-chicken dinner.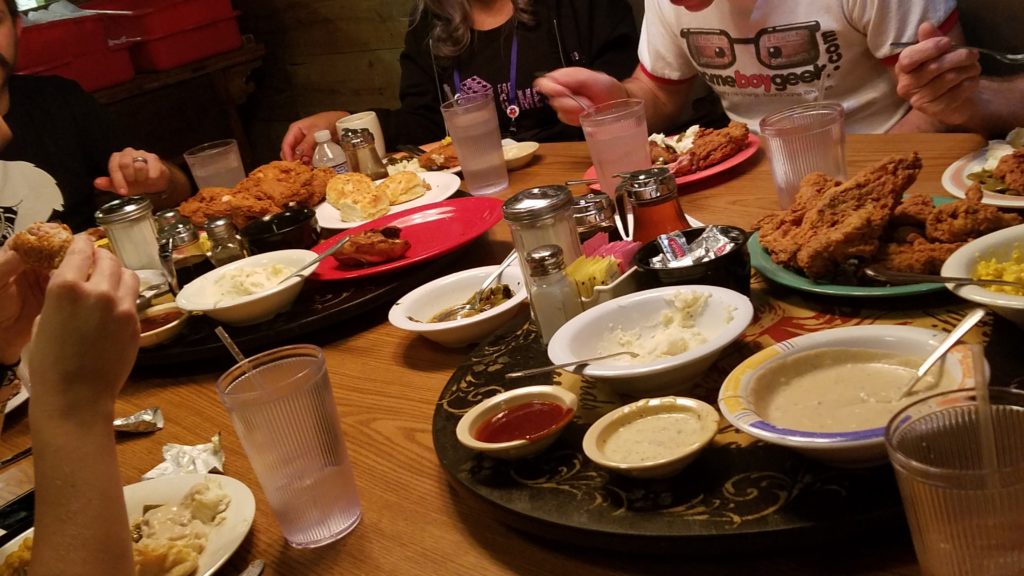 So flash forward to the end of BGG Con. I came to the convention wanting to purchase A Feast For Odin, which is by Uwe Rosenberg, but it wasn't being sold there. I then wanted to purchase The Colonists after playing it but isn't available yet either. And then sadly, Great Western Trail also sold out in 15 minutes. Womp, womp.
So then what did I come home with?
In addition to the BGG Con swag games, I came home with:
I've always played a lot of Lotus recently. It's an excellent filler game that can be all kinds of mean, which I LOVE! It seriously amused me when my gamer guys and I played the the game with all the pretty flowers! I guess you can say the majority of the games I purchased are expansions. Can't wait to them on table! Celestia was a total impulse buy that satisfied the need for a good quick filler game that plays up to 6 people. And the steampunk ship is so adorable!
Anyway, I will definitely post here when I'm done building the Trickerion insert. I've seriously been obsessed with that game and I'm still a little mad at myself for waiting so long to play it. Can't wait until next year's BGG Con!